Maddie & Me
Located in the Byron Bay Hinterland Maddie & Me hand make safe, quality baby teethers, dummy chains and play gym toys.
We also have a range of silicone necklaces and tableware for babies starting solids available.
The Brief
Samantha from Maddie & Me did an amazing job designing her own website. She came to us looking for local website hosting and support. We worked with Samantha to develop a hosting and support package that was best tailored to her interests, and her site is now hosted with Webpub Media Solutions. If you want to find out more about our hosting options, click here. If you've already got your own website and you're interested in website hosting and local support, contact us here!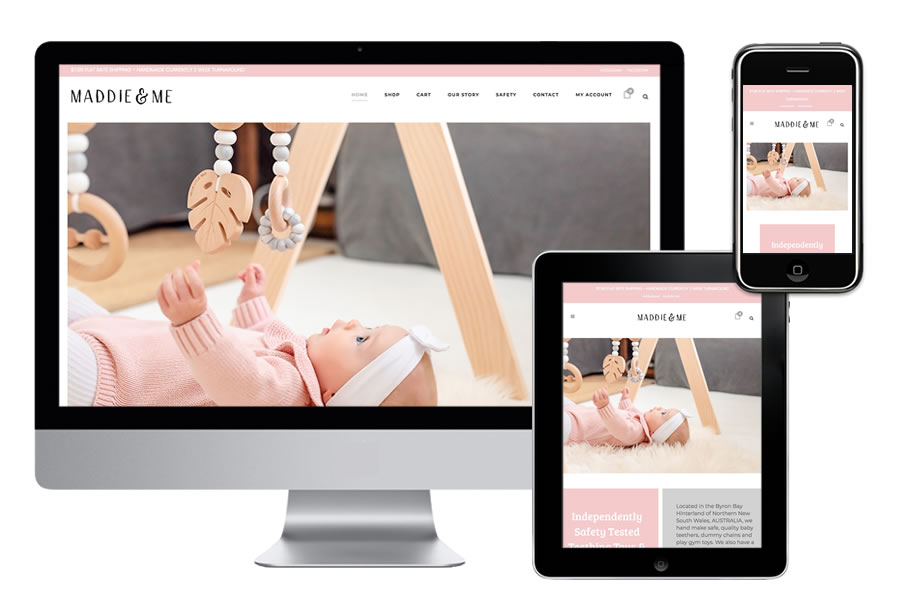 "Craig at Webpub has been an absolute legend to deal with. I have often needed to call on him with urgent issues and he has been able to solve them within hours. I have been using Webpub for hosting and support for 15 years now and would highly recommend them."
Samantha Ramsay – Manager/Owner | Maddie & Me